Welcome to the Naval Academy Parent Club of CT
Thank you to those who hosted Midshipmen during the Offshore Sailing Training Block 2 from 13 to 16 July
For those who may be interested in the future: My family hosted 4 Youngsters and were
grateful to make acquaintance with these fine young men and women. Although we were told they would just want to "eat and sleep," they were actually enthusiastic to explore as much of New London County as possible!  They took a little bit of downtime and when they ate with us, they had big appetites, but the majority of the time they were getting together with their crew or trying some local restaurants.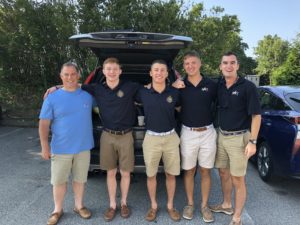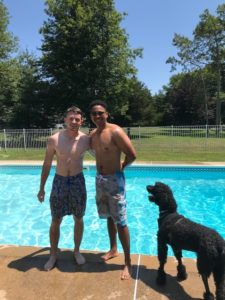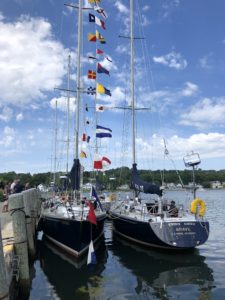 —————————————————————————————————————————————————————————
On behalf of the USNA Alumni Association & Foundation, we'd like to invite you to join our local parent club!
Welcome and please let us know who you are (email our Membership person at carolkittydavis@gmail.com)
Email: david_kerri_bond@sbcglobal.net.
Follow Us on our Facebook page for more information.
And if you're not already a member – Join Today!
A note from the president…
I hope to see you at one of our next events!
– Club President
Lookout for news on these UPCOMING EVENTS
August – Family event/BBQ, date & time TBD